"Champion Black Opal Amron's Blue Ruffian" by Ch. Amron's Schubeart x Ch. PJ Silk My Hart Wil Go On Redan Born July 2009
ROWDY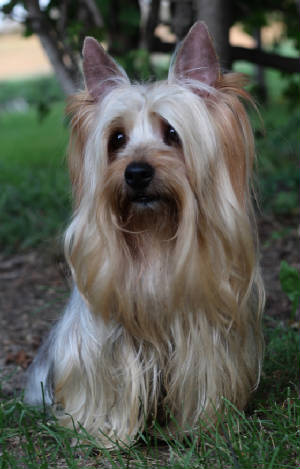 taken Sept 2016
Rowdy is bubbly, energetic, and fun loving. He LOVED the show ring and was always full of himself and willing to strut. Rowdy loves playing and refuses to be ignored. He has sired 2 of our finished Champions, Wild Thing and Dreamer.
ROWDY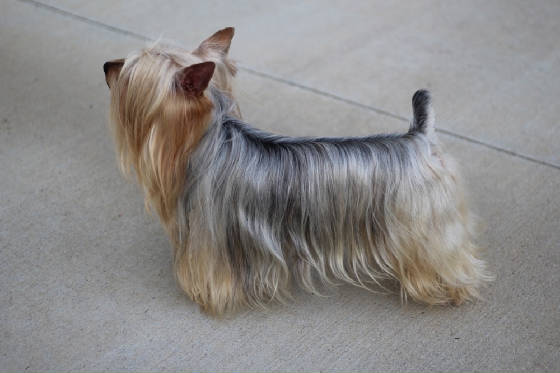 ROWDY stacked
Rowdy's win record:
5-2-10 Seward Dolores H Maltz 1/W 1 pt
6-20-10 Ft Dodge Polly D Smith 1/W/BB/BW 1pt
7-18-10 Omaha Eugene Blake 1/W/OS 4 pt
8-22-10 Topeka Richard V Miller 1/W/BW 4 pt
9-11-10 DesMoines Loraine Boutwell 1/W/BW 4 pt
10-21-10 Lincoln Mildred K Bryant 1/W/BB/BW 1 pt
ROWDY- FINISHED CHAMPION-Lincoln, NE
Judge Mildred K Bryant Oct 21, 2010
Geri, Amy and Phyllis July 18, 2010
Rowdy and Littermates in Omaha
Pictured left are Rowdy and his brother and sister littermates. All have attained their championships.
Champion Black Opal Amron's Blue Ruffian "Rowdy" on the left with Geri
Champion Black Opal Rhapsody of the Shadows "Rhappy" with Amy Lambrecht (center) and
GCH Champion Black Opal's Blu Skye in the Morning "Skye" with Phyllis Gasper (right)
ROWDY'S FIRST 4 pt. MAJOR-July 18, 2010
Judge EUGENE BLAKE-Omaha, Ne
Rowdy at 8 1/2 months of age 3-21-2010